"what you resist not only persists, but will grow in size"

Carl Jung
We're about to experience exponentially increasing grief.

How will we cope as a society?

Will we even remain a society?
"The science should not stand in the way of this."

Kayleigh McEnany
… and there it is. One of the reasons why I come back every year. Because it's the only thing that gives me my soul back. It's the only thing that let me be a person again—not some screen-fed automaton worrying about his credit card bills. I come back not to hate myself and to not hate others.

Simon of the Playa, Burning Man LIVE | EP2
"The President does read…."

Kayleigh McEnany
Go placidly amid the noise and the haste, and remember what peace there may be in silence. As far as possible, without surrender, be on good terms with all persons. Speak your truth quietly and clearly; and listen to others, even to the dull and the ignorant; they too have their story. Avoid loud and aggressive persons; they are vexatious to the spirit. If you compare yourself with others, you may become vain or bitter, for always there will be greater and lesser persons than yourself. Enjoy your achievements as well as your plans. Keep interested in your own career, however humble; it is a real possession in the changing fortunes of time. Exercise caution in your business affairs, for the world is full of trickery. But let this not blind you to what virtue there is; many persons strive for high ideals, and everywhere life is full of heroism. Be yourself. Especially do not feign affection. Neither be cynical about love; for in the face of all aridity and disenchantment it is as perennial as the grass. Take kindly the counsel of the years, gracefully surrendering the things of youth. Nurture strength of spirit to shield you in sudden misfortune. But do not distress yourself with dark imaginings. Many fears are born of fatigue and loneliness. Beyond a wholesome discipline, be gentle with yourself. You are a child of the universe no less than the trees and the stars; you have a right to be here. And whether or not it is clear to you, no doubt the universe is unfolding as it should. Therefore be at peace with God, whatever you conceive Him to be. And whatever your labors and aspirations, in the noisy confusion of life, keep peace in your soul. With all its sham, drudgery and broken dreams, it is still a beautiful world. Be cheerful. Strive to be happy.
Max Ehrmann, 1948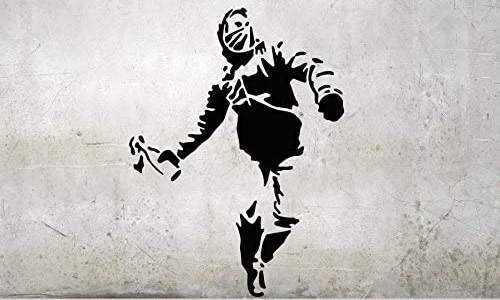 "Well, when I started looking into belonging, and I started really wanting to understand the bones of belonging — what does it mean? How do we, from a researcher's perspective — and probably my own personal armor, really — is: What are the data here? What exactly is happening here? And I think the first thing that was surprising to me is that at the very heart of belonging is spirituality — not religion, not dogma, but spirituality — and a very important, specific tenet of spirituality, which I believe cuts across faith and denomination and belief system. And by "spirituality" I mean the deeply held belief that we're inextricably connected to each other by something greater than us. And that thing that is greater than us is rooted in love and compassion — that there's something bigger than us and that we are connected to each other in a way that cannot be severed.
And so when I started to look at belonging, what I realized is that it is a spiritual practice, and it's the spiritual practice of believing in ourselves and belonging to ourselves so fully that we find what's sacred in not only being a part of something, like our DNA calls us to be, but also, we find sacred the need, on occasion, to stand alone in our values, in our beliefs, when we're called to do that, as well. And so, to me, this idea of true belonging is a type of belonging that never requires us to be inauthentic or change who we are, but a type of belonging that demands who we are — that we be who we are — even when we jeopardize connection with other people, even when we have to say, "I disagree. That's not funny. I'm not on board.""

Source: Brené Brown, On Being with Krista Tippett